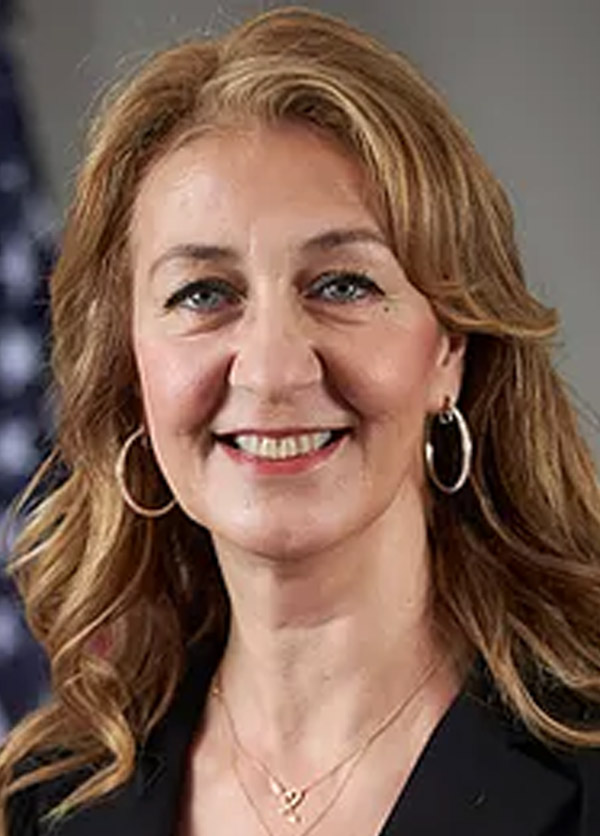 About Aisha Mamkej
Born in Damascus, Syria, Aisha immigrated to the United States at the age of 6, with her mother, father and five siblings, and became a proud U.S. citizen in 1981. They settled in Passaic County and Aisha grew up in Paterson and Hawthorne, and currently resides in Haledon. Aisha attended Mary Help of Christians Academy in North Haledon and completed several classes at Bergen County Community College after her graduation from high school.
Her professional career started in the private sector, where she worked in the banking and technology sectors, including a stint at the Sony Corporation of America. Following that she began a career in public service, working at the Passaic County Board of Elections in 1993 and then moving on to the Passaic County Clerk's Office, where she is employed as a Senior Election Official, working with both Democrats and Republicans to monitor and safeguard the integrity of our elections in the county.
Aisha is married to former Haledon Councilman Ayman Mamkej for 30 years and is a proud member of the Circassian Benevolent Association. She is multilingual in English, Arabic, and Circassian. As County Surrogate, Aisha will look out for our county's most vulnerable residents and serve Passaic County with respect, dignity and the highest ethical standard that the office demands.