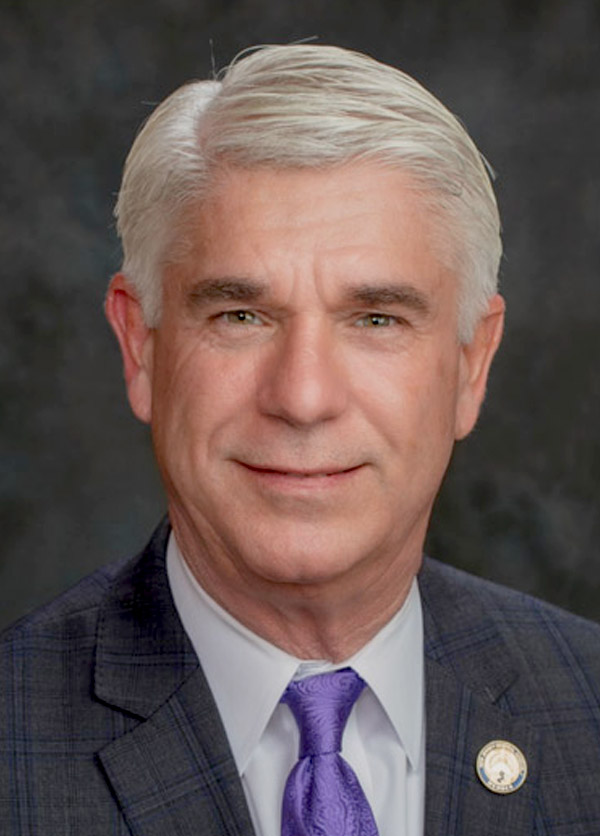 About Kevin Rooney
Kevin has been a lifelong resident of New Jersey growing up in Upper Saddle River. He attended Ramapo College in Mahwah for Business. He and his wife Hayley have lived in Wyckoff for over 30 years where they raised their four children Victoria, Jordan, Austin and Cassidy. In in addition to their four children, they have three grandchildren, Gryffin, Scarlett and Liam. Kevin pursued a career in Arboriculture spanning over 30 years where he rose to the rank of Vice President in a multi-state company. Today he is a partner in HMS Global Holdings headquartered in Wyckoff. Kevin's commitment to giving back to his community is vast. He has been a supporter of the Wyckoff Chamber of Commerce, Fire Department, Ambulance Corp, Lions Club, VFW, Wyckoff Education Foundation, NJ Food Pantry and Shore Dreams for Kids. He and his wife have created an endowment to support urban students at William Paterson University. As a Food Network "Chopped" Champion, Kevin donated his prize money of $10,000 to create a Culinary Arts Program at Oasis, a non-profit organization located in Paterson dedicated to providing meals, clothing, education and job training to needy women and children. Currently he serves on
the Pompton Lakes Business Improvement District and Oasis Development Committee. Kevin has over 25 years of public service. While serving the township of Wyckoff he served as Township Committeeman from 2010 to 2016, serving as deputy mayor in 2010 and 2014 and Mayor in 2011, 2015 and 2016. He also held positions as liaison to the Public Policy Committee, Library Board, Shade Tree Commission, Ambulance Corps, Zoning Board, Community Emergency Response Team and YMCA. In addition, he has served as Police Commissioner, Fire Commissioner, Road Commissioner and Finance Chairman.
Kevin has represented District 40 in the New Jersey Legislature as an Assemblyman since December 2016. He sits on the Consumer Affairs Committee and the influential Appropriations Committee. He was also appointed to serve on the Statewide Public Safety Communications Commission, the New Jersey Fire Safety Commission and the New Jersey Civic Information Consortium His legislative office is dedicated to community involvement and serving the needs of the District. In Trenton, he is known for forwarding common sense legislation and for his ability to
win bipartisan support. He focuses on addressing real problems and improving the lives of all New Jerseyans. He has been an outspoken critic of unnecessary and "do-nothing" policies. He has a proven his ability to deliver results. Over the past five years, Kevin has sponsored more than 100 pieces of legislation that have been signed by the Governor or filed with the Secretary of State. He was recognized as Guardian of Small Business in 2017, 2019 and 2020 by the National Federation of Independent Businesses, and was honored as 2018 & 2020 Legislator of the Year by NJ Landscape Contractors Association.