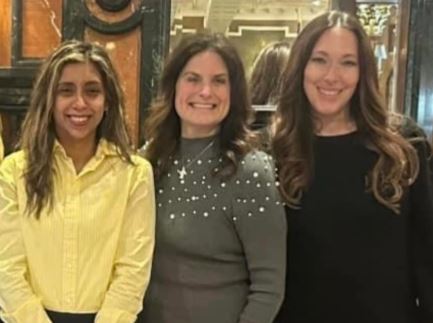 Passaic County GOP endorses Pino for Clerk, Pegel & Amico for Commissioner
Pino is serving her second term on the Clifton City Council after being the first minority elected to the governing body in 2018. She has an extensive background as a professional in the education field and was the first Latina elected to the Clifton Board of Education, where she served two terms from 2013-18.
Pegel, who served on the West Milford Council from 2018-20 and is currently the President of the Passaic County Republican Women's Club. The mother of three is a small business owner in the insurance industry and longtime active supporter of senior citizen and substance awareness programs in West Milford.
Amico has served as Passaic County's Republican State Committeewoman since being elected in 2021 and is a prolific campaigner, helping to flip two Little Falls council seats from blue to red in 2022. The mother of three and Passaic Valley High School alum is a former Passaic County Sheriff's employee and active supporter of community activities in Little Falls, including serving on the Domestic Violence Prevention Committee.